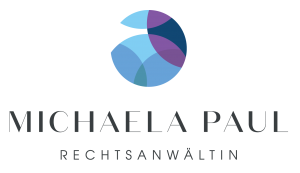 I have been advising in trademark, design, competition and copyright law for the last 10 years.
During this period I accompanied large-, medium- and small-sized companies as well as start-ups in various business sectors.
My work includes legal advice on the preparation of trademarks, designs, protecting marketing measures and online shops.
Before the German and European Trademark Office, I conducted all kinds of trademark proceedings. In matters with worldwide concerns, I took over the coordination and consultation with local colleagues. Therefore, I built up a worldwide network of colleagues.
In the case of out-of-court or court disputes, I took over the representation and enforced or defended the client´s rights.
When I got to know intellectual property laws, I knew that this is what I wanted to do. Consequently, I worked in specialised law firms and I acquired in 2017 the title "Fachanwalt für gewerblichen Rechtsschutz" – a German title of a specialist lawyer in this field.
Furthermore, I participated in a Master's course in intellectual property law at the Heinrich-Heine-University in Duesseldorf, and that allows me to use the title "Master of Laws in Intellectual Property Law". The title "Master" is better known under the abbreviation LL.M..
Feel free to contact me if you want to start or expand your projects in intellectual property or if you have to defend them. I am looking forward to getting to know you and to provide you with legal support.
Michaela Simone Paul, LL.M.
Rechtsanwältin
Fachanwältin im gewerblichen Rechtsschutz